Hello and thanks for visiting! I don't do this often however this is different. I have not seen such a truly awesome ground floor – get in at the beginning – type opportunity in a long time! I don't say that casually as I've seen and been involved with a few dating back to 1999!   No, not trying to brag just establishing myself a bit. 
A phrase I coined way back when & is a guiding principle: Investigate – Decide – Take – Action!
I will not chase you down and try to coerce you into making any decisions, ultimately you will come to a decision after watching the videos, however, if you don't watch the videos you will not be making an educated, informed decision. You get me?  If you decide that this isn't a good fit for you I will respect your decision.
Pretty simple HuH?
If you have any questions please do not hesitate to contact me, but not until you have watched all the videos, otherwise, we would be wasting each other's time and time right now is of the essence! 
If this piques your interest fill out the webform and I will send you the options to sign up during this pre-launch, here's something you should know, right now you can get qualified for a one-time fee (less than 10bucks) when it officially launches that goes up to a monthly fee! When is launch you ask? there is nothing official, however, I've heard it through the private group "could be" first couple of weeks in July.
[BFTPRO 11]
.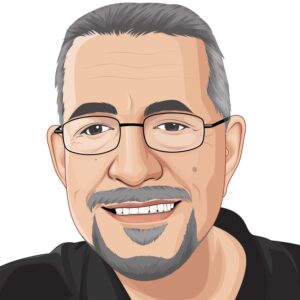 Warm Regards,
Al Borchers
P.S.  I started building Web Sites in 1999 mostly as a hobby and discovered Online Marketing. I was fortunate to get in on the tail-end of the DOT.com Boom and started earning some serious money!
Currently, am retired, I still build custom dedicated Mobile Websites & landing pages, WordPress Websites Connect with me: My Personal FB Page  Looking forward!
P.P.S. "There is a principle which is a bar against all information, which is proof against all arguments and which cannot fail to keep a man in everlasting ignorance—that principle is contempt prior to investigation."
~~ Herbet Spencer ~~