[wp_audio_pro pl="pl_1625175895″ align="left"]Hello and thanks for visiting! I don't do this often however this is different. I have not seen such a truly awesome ground floor – get in at the beginning – type opportunity in a long time! I don't say that casually as I've seen and been involved with a few dating back to 1999!   No, not trying to brag just establishing myself a bit. 
A phrase I coined way back when & is a guiding principle: Investigate – Decide – Take – Action!
If you have any questions please do not hesitate to contact me, but not until you have watched all the videos, otherwise, we would be wasting each other's time and time right now is of the essence! 
The latest recorded Zoom Walter Harrison (founder)
demonstrates the inside of the Tapestri app live!
Can still refer and earn on one level (one-tier)
Get onboard this PRE-LAUNCH before it goes public and the
$9.95 Affiliate for a Year Deal is gone and switched to $9.95 Monthly.
Ready to jump on as an affiliate for $9.95
Can refer and earn on two levels (two-tier) plus misc., bonuses
See you on the other side!!!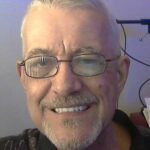 Warm Regards,
Al Borchers
P.S. 
Currently, am retired, I still build custom dedicated Mobile Websites & landing pages, WordPress Websites Connect with me: My Personal FB Page  Looking forward!
P.P.S. "There is a principle which is a bar against all information, which is proof against all arguments and which cannot fail to keep a man in everlasting ignorance—that principle is contempt prior to investigation."
~~ Herbet Spencer ~~