If you carry a phone, you will want to install this free 
It's time for Tapestri to help YOU tap into earnings and cut out big tech altogether.
They already make enough on us. 😉
Tapestri puts the power in YOUR pocket by helping you earn on the data you currently give to the big tech who's been selling it to the highest bidder for years.
1. It's free to install
2. Every user can set it and forget it to earn up to $25 per month simply by activating the app and carrying your phone with you, as you do already.
3. Tap A Friend, Earn A Buck: Tapestri pays you $1 per month per active referral!
How many friends with phones would like an extra $25 bucks a month?
Simply send them a Tapestri invite from the app!
Tapestri – It's your data, you should get paid for it!
You have to pre-register to be notified when Tapestri is available to install on your phone and we WILL be sending that email soon.
BOTTOM LINE – TAPESTRI IS ON A MISSION
1. Get the APP in everyone's hands ASAP – We already have Android approval. Just waiting on Apple so it won't be that long.
2. Make it simple for EVERYONE to earn for doing what they already do daily anyway; create data and carry a cell phone.
It's launching within 3 weeks.
Put our mission to the test and help us test this app.
Let's see how much money from your data flows to you instead of big tech!
Fill in the form below and I will rush you the invite codes.
(*Please note that we are launching in the USA first, then Canada, soon Globally!
You can still opt-in & share with your USA friends until the official launch in your Country)
*Phone is NOT required
[BFTPRO 12]
*I will NOT spam or share your email, everything will be related to Zoom meetings, updates, and more!

*Note you will need to verify your email, the subject is Welcome aboard!

Please check your spam/junk\folder if you don't receive it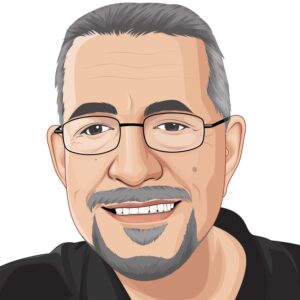 Warm Regards,

Al Borchers

719.271.2056 (text for initial contact)
P.S. Currently, am retired, I still build custom dedicated Mobile Websites & landing pages, WordPress Websites Connect with me: My Personal FB Page  Looking forward!
P.P.S. "There is a principle which is a bar against all information, which is proof against all arguments and which cannot fail to keep a man in everlasting ignorance—that principle is contempt prior to investigation."
~~ Herbet Spencer ~~