[wp_audio_pro pl="pl_1625100734″ align="left"]  Hello fellow Safelist marketers thanks for visiting! My name is Al Borchers and I ran Safelistworld(.)net from 2001 to 2011 and had close to 4k members! I have not seen such a truly awesome ground floor – get in at the beginning – type opportunity in a long, long time! I don't say that casually as I've seen and been involved with a few dating back to 1999!   No, not trying to brag just establishing myself a bit. 
A phrase I coined way back when & is a guiding principle: Investigate – Decide – Take – Action!
I will not chase you down and try to coerce you into making any decisions, ultimately you will come to a decision after watching the videos, however, if you don't watch the videos you will not be making an educated, informed decision. If you decide that this isn't a good fit for you I will respect your decision.
Pretty simple HuH?
If you have any questions please do not hesitate to contact me, but not until you have watched all the videos, otherwise, we would be wasting each other's time and time right now is of the essence! 
Big Companies are stealing your data EVERY DAY even while you're

sleeping, making Millions of Dollars off of you as you make NOTHING!
Let's put an END to all that!
Simply fill out the web form to request more information on this hot opportunity!
I will send you 3 more videos to review, all you have to do is watch them, maybe take notes,
that should be enough info for you to make an informed decision if you still aren't 100% 
certain there will be an option to pre-register for free, more about that in the first eMail
I've been marketing since 1999 and haven't seen anything that got me this excited in a long time!
[BFTPRO 11]
*I will NOT spam or share your email, everything will be related to Zoom meetings, updates, and more!
*Note you will need to verify your email,
email subject
 is: Please confirm your email
Please check your spam/junk\
folder if you don't receive it
This app will go viral with or without you and me, as for
me I definitely want to be involved at the very beginning!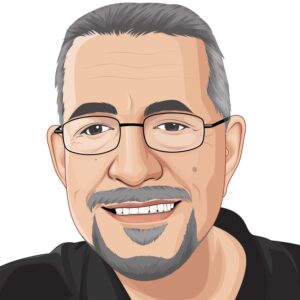 Warm Regards,
Al Borchers
P.S.  I started building Web Sites in 1999 mostly as a hobby and discovered Online Marketing. I was fortunate to get in on the tail-end of the DOT.com Boom and started earning some serious money!
Currently, am retired, I still build custom dedicated Mobile Websites & landing pages, WordPress Websites Connect with me: My Personal FB Page  Looking forward!
P.P.S. "There is a principle which is a bar against all information, which is proof against all arguments and which cannot fail to keep a man in everlasting ignorance—that principle is contempt prior to investigation."
~~ Herbet Spencer ~~